The Clancy, San Francisco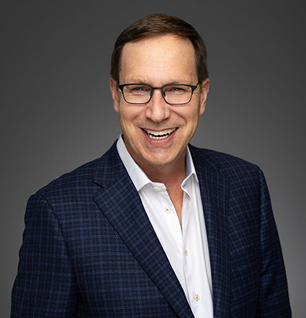 C. Jay Steigerwald III
President, Head of Distribution
For more than thirty years, Mr. Steigerwald's career has specialized in alternative investment products including product structuring, investment strategy, fundraising, budgeting, financial reporting, and forming broker/dealer syndicates. He has extensive experience building relationships within the broker/dealer community that are centered around strategic thinking, execution, transparency, honesty, and exceptional service.
Mr. Steigerwald is deeply involved in the Investment Program Association and previously served as the Chair of the Program Team since 2012.
Prior to joining Ashford, Mr. Steigerwald previously served as Executive Director for W. P. Carey Inc. and President of Carey Financial. There he oversaw all broker/dealer relationships, including managing the National Accounts and Due Diligence Departments. Prior to joining W. P. Carey, he was a Vice President at CNL Securities where he managed the Western Region National Accounts Department.
In August 2019, Mr. Steigerwald joined Ashford Securities, as President and Head of Distribution. He has built out the Managing Broker Dealer for the firm, been instrumental in launching their first investment to the Independent Broker Dealer channel and looks forward to creating a multi-product platform that will focus on high quality lodging investments.
Mr. Steigerwald earned his B.Sc. in Chemistry at Muhlenberg College in Allentown, PA. He currently lives in Dallas, TX with his dog, Benjamin.