Pier House Resort & Spa, Key West, FL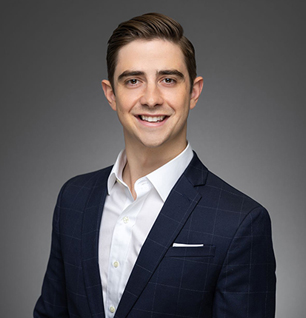 Theo Halbardier, CAIA®
Associate Vice President, Internal Sales
Theo Halbardier serves as Associate Vice President of External Sales for Ashford Securities. He is responsible for Ashford's sales & marketing efforts throughout the central United States. In his role, Theo works with financial advisors in providing product education, market knowledge, excellent service, and support on the Ashford Securities offerings.
Theo has over 5 years of experience in the alternative investment space. He began his career with Merrill Lynch in an advisory role then moved to GWG and Beneficient where he was in charge of their capital raise efforts in the southeastern United States. Prior to entering the financial industry, he was an engineer by trade, who specialized in manufacturing and distribution solutions.
He earned his B.S. in Industrial Distribution from the Dwight Look College of Engineering at Texas A&M University in College Station, TX with a minor in Business Administration. He holds his FINRA 7 & 66 licenses and is a Chartered Alternative Investment Analyst (CAIA®).
Theo resides in Dallas, Texas with his wife Sydney. Being a prior board member of the Alzheimer's Association and James L. West Center for Dementia Care, Theo is passionate about brain health and dementia research because of his family ties. Theo is a huge foodie and in his free time he enjoys traveling (especially to Panama), Aggie Football, and staying active in the community.